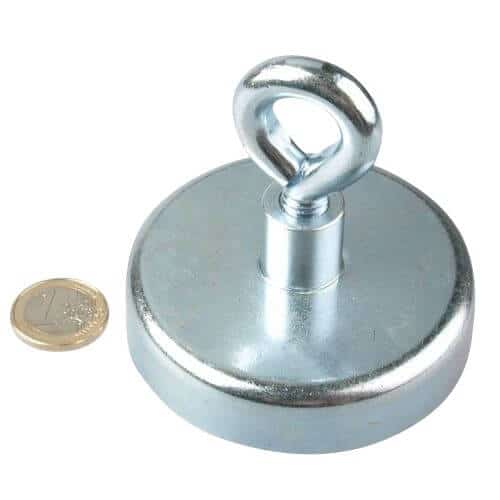 The best type of magnet for Magnet Fishing is the rare earth magnet or Neodymium Magnet (link to Wikipedia).
These are the strongest types of magnets. The best place to buy these are from Ebay or Amazon as the sellers tend to have lower overheads than those bought in shops but you should shop around for the best price.
What is the best Magnet Strength for Magnet Fishing
Truth is you want the strongest and largest surface area magnet you can find at the budget you have. Here's a selection from the ones on Amazon so you can see the difference, clicking these will take you to Amazon where you can see even more and get a feel for what is out there (recommended).