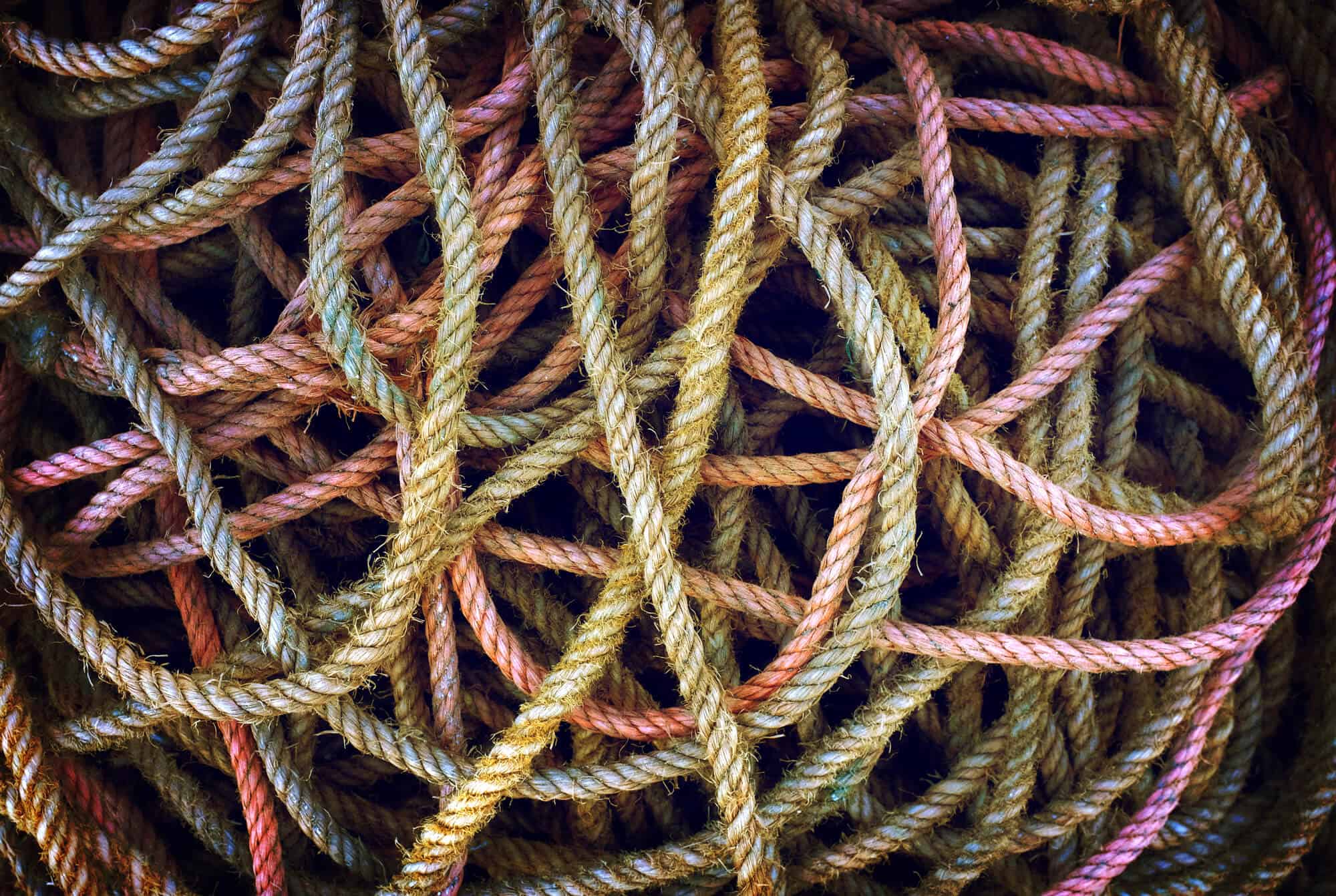 Your rope should be extremely strong and ideally bright (not dull). Yellow or orange are ideal simply because it is more difficult to lose these, especially if (as at some point you likely will) have to cut your cord.
Research shows that Titan Cord and also TOUGH-GRID are perfect for Magnet Fishing.


Specifications
Typical specifications for rope (or paracord as it more professionally called) are:
EXTREMELY STRONG: Anything rated above 520 LBS is considered an extremely strong rope/paracord, although for magnet fishing it is not totally necessary, the best paracords will meet MIL-C-5040-H, Type III specifications which is US military grade
THE PERFECT CORDAGE: Both of the above cords are multi-purpose and can be used for a huge range of purposes with reliability built-in
EXTREMELY VERSATILE: Camping, hiking, hunting, and boating trips and of course Magnet Fishing
You should ensure that the width of the eyelet part of your magnet is wide enough to take the paracord so you can tie it into a knot. This is essential but in most cases never an issue unless you obtained your magnet from an old piece of equipment rather than a legitimate store (as some people often do).
Best Knot when Magnet Fishing